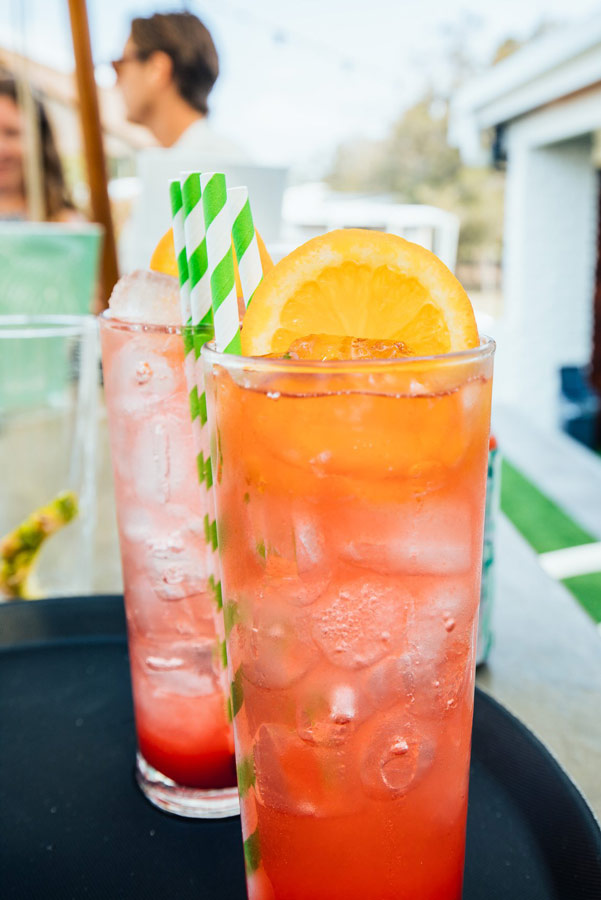 Hey there traveller...
come
rest your head
, in our Byron Bay Accomodation, or enjoy a cold ale on our
roof top bar
Check availability & prices
Booking direct with us means the best prices!
Stay with us
If you are looking for an unforgettable experience. Our Byron Bay Accommodation offers one of the best locations with a range of room styles to suit all travellers. We are located a stones throw from the shops, cafes and restaurants. Perfect for anyone looking to relax and enjoy the Byron Bay Vibe. Chill by the pool, or a grab a beer or cocktail at happy hour.

Take a look around our Ensuite Motel Rooms, or our super social Dorm Rooms.
Eat with us
Aquarius Accommodation In Byron Bay has several options when it comes to eating. We have the Aquairus Bar & Grill, with a great selection of Modern Australian dishes and tapas. As well as our cafe The Rocks which is the perfect place to enjoy Breakfast or lunch with a great selection of local produce & dishes.

Explore the delicious options for eating at Aquarius
Drink with us
Our Bar & Grill has a great selection of Craft Ales, cocktails and Australian Wines. The Roof Top Bar known as The Lawn is the perfect place to grab a cocktail and watch the sunset, after a day at the beach or exlporing Byron Bay. And don't forget our Happy hour between 5-7pm Every night!

Discover the Bars, we'll have the perfect option for your evening or night out.
Event with us
Regular Events are held in either the Bar & Grill with live music or entertainment. We also offer these spaces for Hire, including the stunning Roof Top Bar. So if you are looking to throw a product lanch, celebrate a birthday or organise a coporate event. We would love to host it. We can cater for any and all style events

Read more about our Byron Bay Venue Hire, and explore your options
Aquarius Hostel Byron Bay has everything you need
2 Minute walk

to the Byron Main beach
If you're searching for one of the best places to stay in Byron Bay, then you're in the right place. Aquarius is the best Byron Bay Hostel. Aquarius offers some of the nicest Hostel and Motel rooms in the centre of Byron Bay. Complete with all the facilities you will need, including a pool, bar & grill, cafe and roof top bar. Combining the traditional barefoot Byron Bay approach with today's infamous social scene, Aquarius has reimagined the beach hostel concept to cater for all travellers needs. Located in central Byron Bay, just a stone's throw from the infamous mix of shops, cafes, restaurants and beaches, Aquarius features accommodation types for all experiences with a range of room options as well as a range of on-site facilities, making us the Best Accommodation Byron Bay has on show. As one of Byron Bay's leading hostel accommodation options, we set the bar high when it comes to ensuring you leave feeling fulfilled with lasting memories of your Byron Bay experience.
Roof Top Bar

What better place for a captivating cocktail bar and restaurant than in a contemporary social hub in the heart of Byron Bay?
Safely ensconced on the top floor of the Aquarius property, our rooftop bar provides refreshing therapy when you need respite from the bustling shops and township below.
Escape the midday sun and join us for a cold beer at lunch, watch the sunset whilst sipping on a cocktail at happy hour, or stop by for a nightcap after your night of dancing.
No matter the occasion, we've got you covered.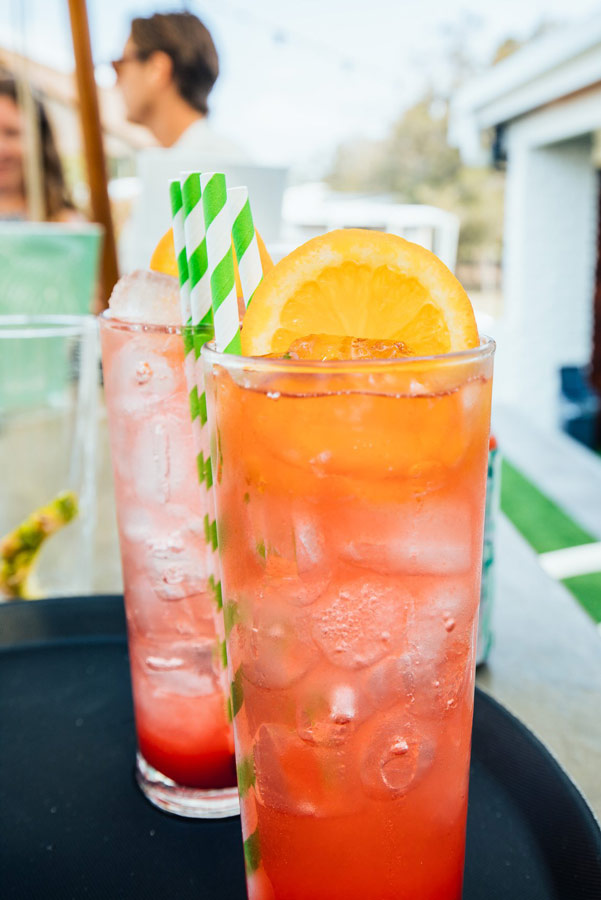 Swimming Pool &

Pool Bar
Aquarius Pool Bar is the place to enjoy poolside light bites and chilled drinks while soaking up the sun in a relaxed yet social setting.
Surrounded by palm trees, our pool provides a space to relax all year round: whether relieving stress, soothing sore muscles or cooling off in Byron Bay's tropical heat, you'll be sure to enjoy the benefits this zen space has to offer.
No hostel pool is complete without a well-stocked bar and friendly bar staff! The Aquarius Pool Bar is open daily serving up an array of bar snacks, cocktails and other refreshing drinks.
The Cafe

With its beach vibe and friendly service, The Rocks Cafe provides the perfect location to enjoy a casual breakfast or a tasty lunch.
Our varied, seasonally inspired menu is complemented by locally roasted coffee, a killer wine list and a changing selection of original cocktails.
Whether you're after an early breakfast or a late lunch, The Rocks serves delicious modern Australian cuisine with an affection for fresh produce, thoughtful technique and passion for cooking.
Bar & Grill

You don't have to look any further for an awesome night out, with one of Byron's best kept secrets right here on your doorstep.
Nestled within the tropical setting of the grounds, the Bar & Grill offers a relaxed and social area for both travelers and locals to meet and grab a bite to eat together, or really get the night started.
The Bar & Grill is open daily serving up an array of cocktails, bar snacks, and other refreshing drinks, both alcoholic and non-alcoholic.
Our Byron Bay Hostel features accommodation types for all, with a range of room offerings available. Whether you are searching for private accommodation in Byron Bay or looking for a more social approach, Aquarius has something for everyone.
Take a peek at our Ensuite Motel Rooms or super social Dorm Rooms – we're sure you'll find the best all-round experience and accommodation Byron Bay has to offer.
Motel Spa Suite
Queen Bed
Ensuite Shower / Washroom
Spa Bath
Lounge Area
Double Floor
Air Conditioning
TV & DVD Player
Kitchenette
Access to all Facilities
Motel Room
Ensuite Shower / Washroom
Balcony Pillow / Sheets
Private Balcony
Air Conditioning
Access to all Facilities
Frangipani Room Four
Queen Bed
Balcony
Fridge / Tea & Coffee Facilities
Ensuite Shower / Washroom
Wardrobe
Airconditioning
TV / DVD Player
Access to all Facilities
Frangipani Room Two
Double Bed + Single Bed
Balcony
Air Conditioning
Pillow / Sheets
Fan
TV
Balcony with pool view
Frangipani Share Bathroom
Access to all Facilities
Frangipani Room Three
Double Bed
Balcony Area
Air Conditioning
Pillow / Sheets
Fan
Balcony with pool view
TV
Frangipani Share bathroom
Access to all Facilities
Frangipani Room Five
Twin Beds (1x double 1 x single bed)
Pillow / Sheets
Air Conditioning
TV
Fridge
Frangipani Share Bathroom
Access to all Facilities
Frangipani Room One
Twin beds (2 x single beds)
Balcony Area
Pillow / Sheets
Fan
TV
Frangipani Share bathroom
Access to all Facilities
Backpacker Double / Twin
Shared Ensuite Shower
Shared Ensuite Washroom
Double or Twin beds
Pillow / Sheets
Ceiling Fan
Access to all Facilities
10 Bed Dorm
Ensuite Shower / Washroom
Air Conditioning
Pillow / Sheets
Personal Lockers
Access to all Facilities
Female Dorm
Ensuite Shower / Washroom
Air Conditioning
Pillow / Sheets
Personal lockers
Sink
Access to all Facilities
8 Bed Dorm
Ensuite Shower / Washroom
Balcony or Terrace
Fan
Pillow / Sheets
Personal Lockers
Access to all Facilities